Napsal uživatel admin on 21. November 2019 - 12: 20.
Don't have a present for your loved ones yet? Never mind, we have a few tips for you and Vouchers for campsites that you can give to your family or friends. This year there are available Vouchers to the camp Dolce in the Giant Mountains. You can also get a New Year's Eve voucher. Furthermore, a discount voucher for family camp Karolina in the district Tachov and much more .. So choose if they are still available ..
New Year's Eve in the camp Dolce - Giant Mountains
This campsite invites you to enjoy New Year's Eve at the restaurant. The number of vacancies is decreasing, pick up a group and book today ..


29.12.2019 - 2.1.2020 or 28.12.2019 - 1.1.2020

PRICE:
Standard: 3 449, - EUR
Tourist: 3 049, - CZK

The price includes:
4 x accommodation in a brick house
4 x half board / buffet. breakfast dinner/
New Year's Eve evening

Bonus:
welcome drink
dolcovské surprení
1 table tennis voucher
discount card for Ski Resort Mladé Buky
10% discount in wine cellar U Hroznu, Trutnov
Free parking

New Year's Eve:
sparkling wine 0,375 l / person
rich banquet throughout the evening
music production, fireworks
MORE ABOUT NEW YEAR'S EVE IN THE DOLCE CAMP
---
Christmas gift vouchers at Dolce camp
This is the perfect gift for your loved ones, a solution in the form of gift vouchers to stay in our recreational area Dolce. The voucher will be tailor-made or tailored to your satisfaction and, if you are interested, will also deliver the voucher in a gift package. You can also issue a voucher for a specific amount, plus a bespoke gift is much more valuable and I have a personal value.
MORE ABOUT DOLCE GIFT VOUCHERS
---
Discount vouchers for camp Karolina
This family camp can be found in the district Tachov. The camp has a pub - restaurant, swimming pool, playground and lots of tourist attractions around. In the camp you can stay in a cottage, with your own tent or caravan. For the first time this year, the operator decided to offer 3 pieces of discounted vouchers for the 2020 season, so don't take it.
You can also use the voucher as a Christmas gift, so you can book your ...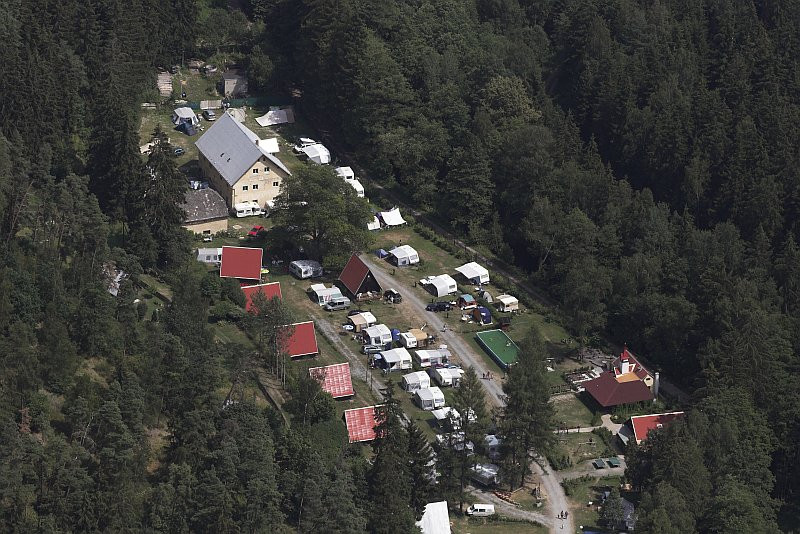 There are 3 pcs vouchers for any accommodation
discount 10%

accommodation for a maximum of a week (during the summer only weekly tours)
types of accommodation: 5- bed or 6 bed cottage, mobile home, apartment or camping place
Go to the Karolina camping site here: Kemp Karolina and make a reservation. enter the code in the note:
Be sure to include the address for sending the Voucher. ATTENTION !!! Only 3 vouchers are available, so order today to keep you up.
---
Cabin in camp Maják - Slapy (30% discount)
Small family cottage camp "Lighthouse Slapy" is situated on 108. Vltava river kilometer Slapy dam. It is an ideal place for relaxation and relaxation, but also for an active holiday along the most beautiful Czech river and the nearby nature reserve Drbákov-Albertovy skály. There is only one Voucher per weekly cottage accommodation for 4 people, so if you want to go to Slapy next year, don't hesitate for so long ..
Information about Voucher
Cottage for a week for 4persons
Valid until end of season 2020
Discount 30%
When ordering, do not forget to request a specific term
VOUCHER 30% DISCOUNT - CAMP LIGHT
---
New Year's Eve stay in Pension Zlatovláska
As a bonus, we also include a tip where to spend New Year's Eve in South Bohemia in the pension Zlatovláska, which has a lot of positive reviews. 31.12.2019 is coming out on Tuesdays, you can arrive at the weekend for extended winter holidays and have fun with your partner, friends or family.

What to look forward to:

Music DJ and sitting with banquet
(Tartar, Beef Stew, Small Chicken and Pork Schnitzels with Salad, Beef Stew, Roast Leg and Neck, Garnished Bowls - Fruit, Vegetables, Cheese and Salami, Canapes)
Information about New Year's Eve in Pension Zlatovláska
---
If you have not been contacted by any campsite, you can contact other tips for discounts and last minute not only campsites ...
- >>> Discounts and Last Minutes (camps, cottages, boarding houses, apartments)
OTHER FAMOUS ARTICLES