Napsal uživatel admin on 12. November 2019 - 10: 35.
The camp season is over and, as is good practice, the best camps are already busy preparing for the next season. Today we will inform about facilities where various events are planned for children, athletes. Among other things, we will give you some tips for interesting events and meetings that you simply cannot miss. Again, we will inform only about verified campsites and cottage settlements, which in the long run are placed in the top positions where you evaluate your guests ...
(Kemp Dolce) - event 2020
This family camp can be found in the district Trutnov - Giant Mountains. The camp boasts many activities, especially focusing on your kids.
An overview of upcoming events can be seen here:
12.4.2020 - Easter Egg Hunting
30.4.2020 - Witches burning in the Dolce
24.5.2020 - III. Flea market in Dolce
31.5.2020 - Children's Day
20.6.2020 - Dragon Boat Race - 10. vintage
27.6.2020 - 10 Dolce Fest - opening of the summer season
And this is how it looked last year ...
Interesting flea in the camp or dragon boats ?? ... :)
Children's days in the camp must not be missed ..
If you are interested in campsite Dolce, then follow their page on the link below. We have information that we are preparing other interesting events (not only for children) for the summer season ..
---
Camping America & outdoor sports
Camp America (Frantiskovy Lazne) boasts its facilities especially for active guests. There are plenty of newly built cycle paths and forest parkswhere you can spend time with children. Guests also visit regularly Aquaforum - Frantiskovy Lazne. Well judge for yourself if this camp is worth a visit ...
Camping America is a good starting point to visit Aquaforum .. :)
SOOS National Nature Reserve, declared in 1964, is a vast area with a system of ponds, wetlands, peat bogs and fens where many mineral springs spring up and pure carbon dioxide rises to the surface. The site is only 10 kilometers away from the campsite and is also worth a visit. Nature lovers will definitely not miss it ..
ABOUT AMERICAN CAMP - TIPS FOR 2020 YEAR
---
Camping Vranovská pláž - action summer 2020
Vranov Beach - Holiday Park is a renowned camp / complex from South Moravia, which lies not anywhere else than the dam Vranov. There are plenty of events for the new season from the beginning of the season, through the events for children to the Summer fest. At the end of the season you can also participate in the MTB Marathon ..
22. - 23. 5. 2020 - Season opening - Kollerfest
Kollerfest is a little unusual festival of David Koller and his friends. It takes place in the unique environment of the Vranov beach. In addition to good music, it also brings great wines and gastronomy.
11. - 12. 7. 2020 - Vranov volleyball summer
Mixed Team Volleyball Tournament - 13. vintage
18. - 19. 7. 2020 - Fairytale 2020
Lots of fun, favorite children's shows, attractions, various theaters, lots of favorite theater characters, competitions and activities with animators all in one place and in one day.
23. 7. 2020 - SUMMER X FEST TOUR 2020
24. 7. 2020 - Miss 2020 Beach
Miss Beach's traditional beauty parade will take place on Friday, 24. 7. 2020. On the beach of Vranov Dam, the girls will compete in the following disciplines: performance and interview with the jury, in free discipline and in a swimsuit promenade.
25. - 26. 7. 2020 - Vranov volleyball summer
25. 7. 2020 - Strongman of the Vranov Summer
Competition for the strongest can Vranov beaches :)
31. 7. - 1. 8. 2020 - DIVISIONS fest 2020
29. 8. 2020 - LahoCup 2020
14. year of MTB marathon. The popular race-demanding race is led by the beautiful natural scenery of South Moravia around the Vranov Dam. Start and finish are in a camp on the beach of the dam.
---
Camp Karolina - new apartments?
This family camp can be found in the Tachov district right in the middle of the Bohemian Forest. The campsite operator is constantly innovating and improving something, which logically results in increased demand for accommodation. Therefore, this year it was decided to build new apartments, which will be ready for the 2020 season ..
. A few actual photos you can see here. However, the apartments will not be fully prepared until 2020 ..
And what does the whole camp look like? :)
---
Autocamping Rozkos - Events throughout the season
Camp Rozkoš is one of the areas you have to visit. Throughout the season there are various events where you can see or participate directly. Due to its location (Giant Mountains - Nachod district), the camp is very popular with caravans, cyclists and other active tourists. The camp is an interesting base for hiking, cycling combined with trips around the surrounding monuments and nature reserves ...
17.4.2020, 13: 00 - 19.4.2020, 17: 00 - Rescue Exercise RESCUE 2020
30.4.2020, 16: 00 - 1.5.2020, 2: 00 - Witches' Meeting
22.5.2020 - 24.5.2020 - Meeting of BMW supporters
2.6.2020 - 3.6.2020 - Czech-Polish IRS exercise
12.6.2020-14.6.2020-40 annual Ratibořický pojezdu
18.6.2020 - 21.6.2020 - International VRA Rally 2020
11.9.2020 - 13.9.2020 - Meeting of members of "White Shepherd Club"
In the camp you can stay in equipped cottages, but also with your own tent, caravan or motorhome ..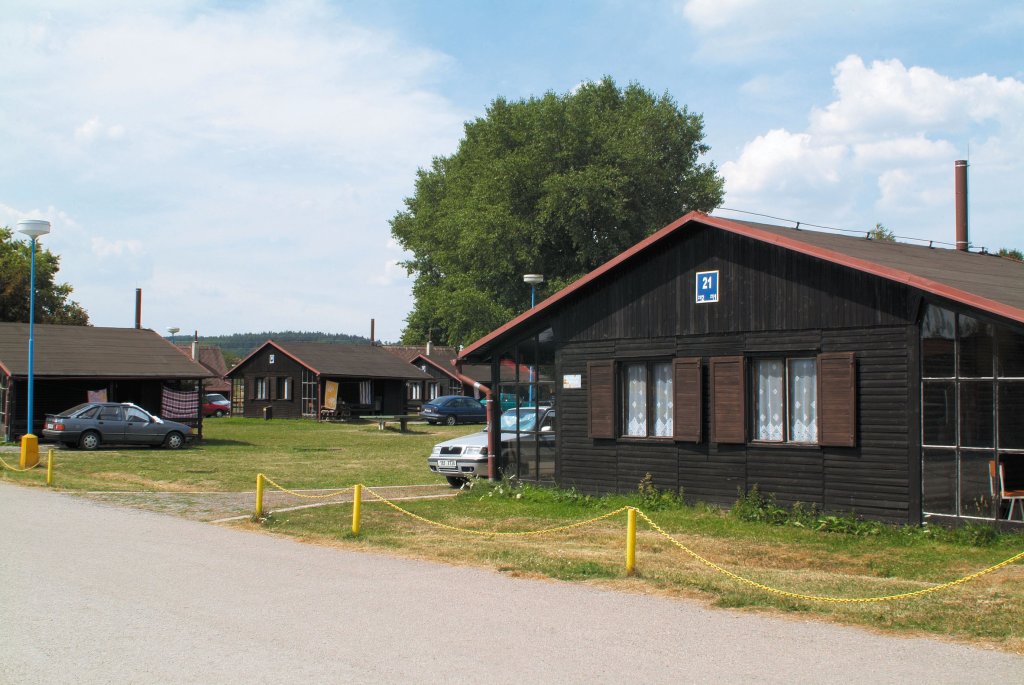 This is just a list of events we already know. Others will be continuously updated at the beginning of the year, so watch the website of the campsite here:
---
Kemp Morava - festivals, programs for children
And last but not least we must not forget the camp Morava, which you can find in the district of Šumperk. This camp boasts countless events that are held here every year. The most interesting are definitely programs for children and various water attractions, which you can practice directly in the built-in pool, which is part of the camp.
Music festivals
aquazorbing
Savan karavanistů
Horse riding
Countless bike paths & sport equipment rental
You can see how it was at this year's caravan meeting here on video ..
ABOUT MORAVIA - MOHELNICE CAMP
---
And that's it for today. I hope you have been inspired to go to a party or event with children next year.
If we forgot to mention your favorite campsite, write in the comments about events that will be held there. Or just write which of the above areas you like most ...
OTHER FAMOUS ARTICLES